One of the fantastic things about these children is how they care for on another and develop lifelong friendship with their classmates. When they first enter the school, they are divided into groups of 15 with each group having a leader. These groups are called families because they behave like one. They roam around, interact, and take care of each other. If one kid falls sick, the leader informs the superintendent and the rest of the group takes care of that child.
       Unlike us the students have a strict daily routine that they follow. Although they do the same exact things every day, they consider themselves lucky of receiving food, shelter, education, and friends. Shown to the side are their daily activities.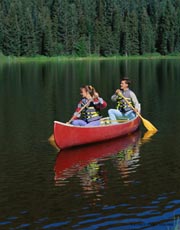 Twice a month, the students will get dessert and seasonal fruit. On Saturday they cut their nails and the girls put medicinal oil for lice. On Sundays in the night, they will have music and Adivasi tribal dances. Many multi-religious festivals are celebrated including Dewali, Christmas, and Ramadan. Sweets are offered and the importance of each festival is explained.
       Unfortunately, every day the electricity shuts off from 8-11 in the night, which is the time the students need the light the most. One reason that this happens is because India is starved of electricity. So in a 25 x 25ft room, 20 students study under a 15-watt bulb provided by a lamp. This lamp is powered by a back-up generator.
       In a country with poor hygiene and poor drinking water, sicknesses frequently occur. These include dysentery, fever, headaches, and diarrhea. Medicine and care is provided by the superintendent and headmaster. The parents are not there to care for them.
       Because of the environment in which they live in, these kids have become fearless and have developed and great tolerance for pain. They can pick up snakes and scorpions without fear and if they get bitten they will not panic. One example is how a kid had broken both his hands. He was taken to a hospital and had an operation. He looked on the operation and never cried. He was 12 years old. 

Schedule
6:00 –wake up
6:30 - exercise
7:00 - prayer, review multiplication tables and take attendance
7:30 – hygiene care & cleaning school property
8:00 – bathe & wash clothes
9:00 – study
10:00 – lunch: rice, curry, vegetables, and chappati
11:00-5:15 – classes
            12:00-12:15 – bathroom
            2:00-2:30 - recess & snack
            4:00-4:15 – bathroom
5:15-6:15 – study of environment and P.T. (personal training)
6:30 – dinner (same as lunch)
7:30 – prayer, time tables, shlokhas (religious rhymes), attendance, & health check
8:00 – study
10:00 – sleep